ONE AWESOME RFFC EPIC ADVENTURE!
 The RFFC is designed with every type of runner and walker in mind! You'll actively explore the islands, meet like-minded new friends, and be part of a running family that is like no other!
WE HAVE SOME BIG THINGS PLANNED FOR OUR CARIBBEAN "EPIC ADVENTURE" IN 2020 INCLUDING: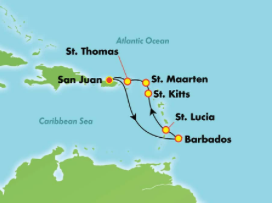 2020 RFFC "EPIC" CARIBBEAN ADVENTURE
≈ Scenic island run/walk events designed for all levels
≈ RFFC Swag Bag
≈ RFFC Tech Tee
≈ RFFC Lanyard
≈ Custom RFFC Medal
5K/10K Road Race on the stunning island of Barbados
5K Road Race on the beautiful island of St. Lucia
5K Superhero Theme Run on the gorgeous island of St.Kitts
Beautiful run planned for the island of Tortola-Stay Tuned
5K Pirate Theme Run on the magnificent island of St. Thomas, USVI
Join us as we support our partner islands through our Runners Give Back Program donating items where they are needed most
A celebration of the week reigniting old friendships and toasting new ones at our Awards Party
Group dining on select nights to get to know everyone on the RFFC
Optional add ons such as group shore excursions (ie. Catamaran charter in St. Maarten, etc)It's a great time for all-we hope to see you there!
FIVE Islands, FIVE Running Events, ONE EPIC Running Vacation!
DAY 1 > SAN JUAN, PUERTO RICO
Sunday, February 16, 2020| Departs 7:00 PM
We'll see you onboard the beautiful Norwegian Epic!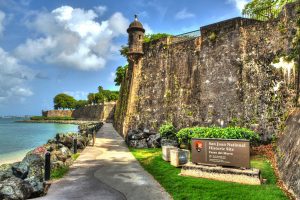 DAY 2 >

AT SEA
Monday, February 17, 2020
Join us for registration followed by a relaxing day at sea as you unwind and start settling into your vacation/runcation!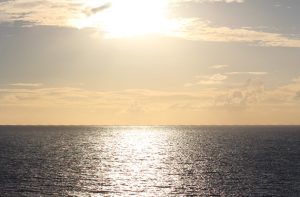 DAY 3 > BRIDGETOWN, BARBADOS
Tuesday, February 18, 2020 | Arrives 8:00 AM – Departs 5:00 PM
We return to Barbados to take part in a 5K race on this stunning island. The most British of all Caribbean islands, this is a popular stop for the RFFC. Stay tuned for more details as they become available about this exciting race!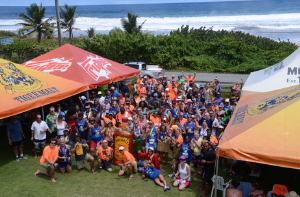 DAY 4 > CASTRIES, ST. LUCIA
Wednesday, February 19, 2020| Arrives 8:00AM–Departs 5:00PM
Get ready because it's another 5K race on the beautiful island of St. Lucia! This will be a marquee event for the trip. Stay tuned for more details! A mecca for outdoor enthusiasts with thriving coral reefs and rain forest preserves-St. Lucia is very excited to have the RFFC visit again!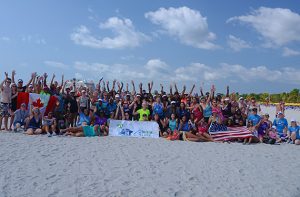 DAY 5 > BASSETERRE, ST. KITTS
Thursday, February 20, 2020 | Arrives 8:00 AM – Departs 5:00 PM
After 2 great races on Barbados and St. Lucia, we have a 5K Themed Fun Run planned for you on St. Kitts! More details to follow! The RFFC theme runs are fun to run and coincide with our Runners Give Back Program where the group will donate back to those less fortunate on the island.
The theme of this run will be a Superhero 5K so dust off those tights and prepare to make a difference!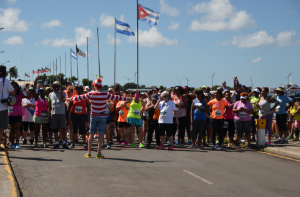 DAY 6 > TORTOLA, BRITISH VIRGIN ISLANDS
Friday, February 21, 2020 | Arrives 8:00 AM | Departs 5:00 PM
The RFFC visits Tortola in the British Virgin Islands for the very first time!  Stay tuned for exciting details on this run.  There might be a "small" hill involved depending on what your perception of a hill is like.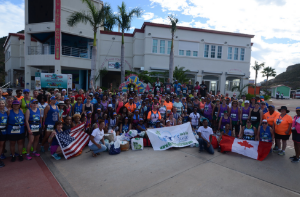 DAY 7 > 
ST. THOMAS. USVI
Saturday, February 22, 2020
The town of Charlotte Amalie has one of the most breathtaking harbors in the world and she will be ready to greet the RFFC as we run another 5K Theme Run! Once home to pirates of long ago, this RFFC Pirate 5K run will be the most fun you've had all week!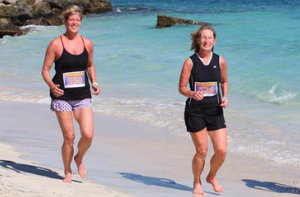 DAY 8 > SAN JUAN, PUERTO RICO
Sunday, February 23, 2020 | Arrives 6:00 AM
It's never "Goodbye" but rather "See you next time". Safe travels home and on behalf of everyone associated with the RFFC, thank you for choosing to spend your week with us and the RFFC Family!