RUN FOR FUN CRUISE "EPIC" CARIBBEAN ADVENTURE
Feb 16-23, 2020
$349 USD PER PARTICIPANT*                                                                                  
We set sail February 16th, 2020 on board the beautiful Norwegian Epic departing from San Juan, Puerto Rico! Bring your running friends and family for a runcation like no other and become a part of the RFFC Family. We cater to all level of runner and walker and are family friendly as well.
We will have great events planned for Barbados, St. Lucia, St. Kitts, Tortola, British Virgin Islands, and St. Thomas.
There will be 5 EPIC runs in 5 days with 3 races and 2 theme runs to round out this fantastic itinerary!
*Mileage may be added upon finalization of run itinerary
BOOKING YOUR CRUISE STEP BY STEP
Step 1.  Get ready to have some Fun! Visit Request a Quote page and fill in appropriate information-use the drop down menu so we know how you found us!
Step 2. We'll be ready for You! Kim or Anne from Run For Fun Cruise Tours will be taking care of your booking and walk you through the entire process from start to finish.  Cabin pricing fluctuates based on availability however because of our relationship with Norwegian Cruise Lines, you'll be sure to receive the best fares.  Plus, you are price protected; if the fare goes up, you are locked in at the lowest price!
Step 3. Register for your Run Package by choosing "Run Package". You will need to resister prior to your cruise final payment date in order to receive the important email updates that go to all runners!
Step 4.  Stay in touch with us socially through Facebook, Instagram, and Twitter to keep yourself connected!
Sunday February 16th, 2020 
San Juan, Puerto Rico
We'll see you on board as we get ready to depart for the Southern Caribbean on this runcation of a lifetime.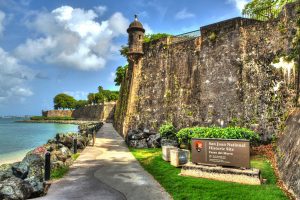 Monday, February 17th, 2020
Day At Sea
It's up and at em' as we welcome everyone to our breakfast registration! Say hello to all of your fellow runners and walkers and enjoy breakfast before spending the rest of your day at sea getting ready for everything that is to come.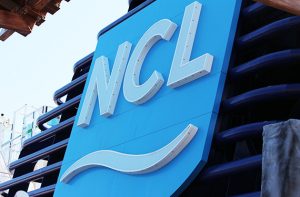 Tuesday, February 18th, 2020
Bridgetown, Barbados
The first of our THREE races this week, the RFFC returns to Barbados for a 5K road race in this southernmost tropical paradise! More details to follow so stay tuned for all the exciting news.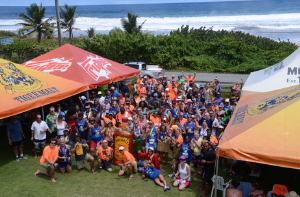 Wednesday
, February 19th, 2020
Castries, St. Lucia
We are very excited about our return to St.Lucia as this will be the marquee event of the trip! A 5K race for you on this stunning island awaits as we pull into the gorgeous harbor of Castries. Again, stay tuned to our social channels on Facebook, Instagram, and Twitter for more exciting details to come regarding the RFFC St. Lucia 5K Road Race!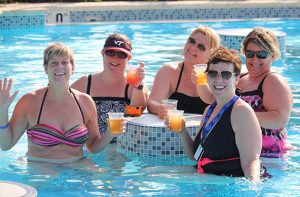 Thursday February 20th, 2020
Basseterre, St. Kitts
The first of our RFFC Theme Runs, this 5K on St. Kitts will be our Superhero Run which was very popular on previous itineraries of the RFFC! More details to come!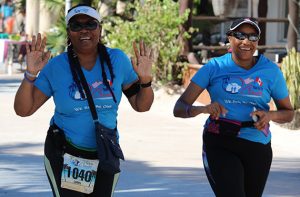 Friday, February 21st, 2020
Tortola, British Virgin Islands
Our first time with the RFFC to lovely Tortola in the British Virgin Islands; we are looking forward to a great day here!  Stay tuned for run details as we put things together for a phenomenal event!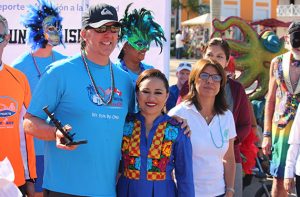 Saturday, February 22nd, 2020
St. Thomas, USVI
The RFFC stops next in stunning St. Thomas for the second of their theme runs for the week, this time it's the RFFC Pirate Run 5K where you can channel your inner swashbuckler and run the streets of Charlotte Amalie dressed up as your favorite Pirate. A great day planned on this beautiful island. More details to come so stay tuned!/span>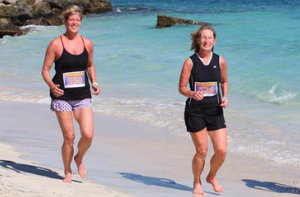 Sunday, February 23rd, 2020
San Juan, Puerto Rico
It's never "Good Bye" but "See You Next Time" Safe travels home and on behalf of everyone associated with the RFFC, thank you for choosing to spend your week with us and welcome to the RFFC Family!